The University of Southern California and Mount Saint Mary's University
present
the Borchard Foundation Center on International Education Colloquium
Un Cri de Coeur
The Forgotten Wounds of War
An Interdisciplinary and International Discourse on Healing the Wounds of Moral Injury
June 12-15, 2016 | Château de la Bretesche
The colloquium will serve as a pivotal point where researchers, academicians and practitioners come together to discuss the long-term moral effects of war on those who are participants of, witnesses to, or indirect victims of war. The primary goal is to advance the collective knowledge of the psycho-social-spiritual wounds of war and examine strategies and methods for recovery and healing across cultures, generations and denominations. The colloquium will take place June 12-15, 2016 at the Château de la Bretesche in Missillac, France. Colloquium co-directors are Carl Castro and Madeleine Bruning.
The colloquium is made possible by the generous support of the Albert and Elaine Borchard Foundation's Center on International Education.
CHÂTEAU DE LA BRETESCHE
44780 Missillac Bretagne
Tel. 02.40.66.98.34
FAX 02.40.88.35.34
Missillac is a small town relatively near the well known summer resort of La Baule on the Bay of Biscay. It is only a few kilometers from Pontchâteau on the main highway N-165 between Nantes and Vannes. You can reach Missillac by train, plane or automobile, as follows.
BY TRAIN
: Take the train (TGV) from Charles de Gaulle Airport or the Gare Montparnasse in Paris to St Nazaire or Pontchâteau (a bit nearer the Château) – about 2 1⁄2 hours from Paris – and then by taxi or rental car to the Château. You can also take the train from London via the Chunnel to Calais where you can rent a car to travel on to the Château – about 3 hours by automobile from Calais to the Château.
BY PLANE
: There are flights from Paris, Geneva, Milan and other European cities to Nantes. However, check the schedules to be sure. There are also flights from London to both St Nazaire or Nantes. Take a taxi or rental car to the Château.
BY AUTOMOBILE
: From Paris take Autoroute A-10 via Chartres to Le Mans; the A-11 from le Mans to Nantes via Anger – these are péages (toll roads), fast and not expensive – and finally N-165 from Nantes to Missillac, just a few kilometers beyond Pontchâteau. (N-165 is the major route between Nantes and Vannes). It takes about four hours by automobile from Paris to Missillac. If you are coming via London by car, you can put your car on the train from London via the Chunnel to Calais, or on a ferry from England to Calais or other French ports, even to St Nazaire at the mouth of the Loire River, about 1⁄2 hour by car from the Château.
The Hôtel de la Bretesche is located about one hundred meters, on the left, after passing through the main entrance – not the Golf entrance – into the Domain de la Bretesche. Keys for the cottages are available at the front desk of the hotel.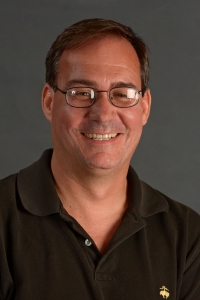 CARL CASTRO, PhD (Col., U.S. Army ret.) | Organizer
Castro is an assistant professor at the University of Southern California School of Social Work, also serving as the director of the Center for Innovation and Research on Veterans & Military Families. Castro joined the faculty in 2013 after serving 33 years in the U.S. Army, where he obtained the rank of colonel. He is currently chair of a NATO research group on military veteran transitions, a Fulbright Scholar and member of several Department of Defense research advisory panels focused on psychological health. Castro has authored more than 150 scientific articles and reports in numerous research areas. His current research efforts focus on assessing the effects of combat and operations tempo (OPTEMPO) on soldier, family and unit readiness, and evaluating the process of service members' transitions from military to civilian life.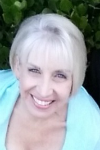 MADELEINE BRUNING, EdD, RN CPNP-PC | Co-Organizer
Bruning holds dual academic and clinical appointments as an associate professor of nursing at Mount Saint Mary's University, Los Angeles, and an assistant professor of clinical pediatrics at the Keck School of Medicine of USC. She is an advanced practice, nationally certified pediatric nurse practitioner in primary pediatrics with clinical expertise in caring for underserved, medically marginalized children and families with a focus on special needs of children of veteran families. She also developed re-entry programs for veterans transitioning from the military to college and works closely with the University Park Campus of USC in developing strategies and best practices for re-integration of veteran students into higher education. Her interest in inter-professional education as it relates to the healthcare needs of veteran families has led her to collaborate with USC's Center for Innovation and Research on Veterans & Military Families and the School of Social Work to provide training among the medical, nursing and social work students. Her most recent course development has been in interdisciplinary education addressing moral injury for future health care providers.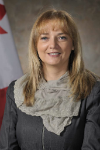 SANELA DURSUN, PhD
Dursun, PhD, (Department of National Defence, Canada) is a research psychologist and director of the Personnel and Family Support Directorate at Director General Military Personnel Research and Analysis in Ottawa. She is responsible for managing and delivering research, analysis, and expert advice on strategies to improve the well-being of serving members, veterans, and their families. Her work covers the needs of ill and injured CAF members and their families—facilitating their recovery and reintegration into the CAF or preparing them for transition to civilian life. Dr. Dursun has published and disseminated research findings in these domains, both within DND and in a variety of international fora. She holds a master's degree in social psychology and a PhD in health psychology. Prior to joining DND in 2002, Dr. Dursun worked in the high tech industry, at Nortel Networks and Corel Corporation.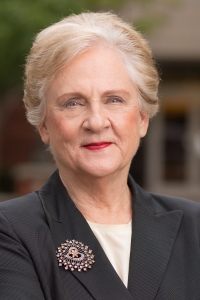 MARILYN L. FLYN, PhD
Flynn is one of the social work profession's longest-serving deans at the USC School of Social Work, noted for her transformational innovations in graduate education and clinical training programs. She has been a champion for social work science, extension of professional practice in non-traditional settings, and development of global outreach in emerging nations. She is currently co-chair of the national Steering Committee for the Grand Challenges of the American Academy of Social Work and Social Welfare. Launched in January 2016, the Grand Challenges represent a social agenda for American universities and communities alike over the next decade and include some of society's more serious problems. Flynn created the first graduate level military social work specialization in a major civilian research university in 2008, and obtained US Congressional support to establish the Center for Innovation and Research on Military Veterans and Families. Since that time, more than 1000 veterans and others have obtained their Master's degree in this area, the new Journal of Military Behavioral Health has been established, and over $20,000,000 has been raised to support research on studies of veteran's needs, transition challenges, and other significant adjustment issues. Flynn received her MSW and PhD from the University of Illinois at Urbana-Champaign, with specializations in clinical social work, social policy, and public finance. Among numerous awards and recognitions, she was appointed in 2014 by the Provost of the University of Southern California to the endowed 2U Chair in Educational Innovation and Social Work.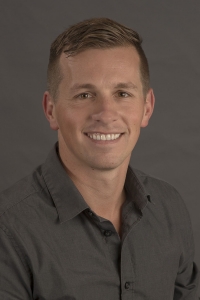 NATHAN GRAESER, Mdiv, MSW (Capt., U.S. Army)
Graeser, a captain in the U.S Army National Guard, is a Battalion Chaplain at the 1-144th Field Artillery Battalion located in California and has over 14 years' experience working with military populations. He currently works for the nationally renowned USC Center for Innovation and Research for Veteran & Military Families as a community program administrator, directing the Los Angeles Veterans Collaborative — a collective impact group that consists of more than 250 different service providers throughout LA County. After losing a friend in Afghanistan, he chose to pursue a Master in Divinity at Fuller Theological Seminary and then a Masters in Social Work focusing on military populations at the University of Southern California. Nathan has been recognized for his innovative inclusion of ceremonies for transitioning veterans, as well as his creative and realistic approach to building capacity for communities and mental health providers. He has developed veteran clinical scenarios for training social workers, coordinated community movements and individually worked with hundreds of veterans and families in the Los Angeles area. He was recently recognized by USC's Center for Religion and Civic Culture and the Interreligious Council of Southern California (IRC) as a one of 50 Leaders working in the intersection of faith and social change.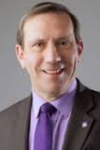 JAMIE HACKER HUGHES, PsychD CPsychol CSci FBPsS FRSM
Hughes is an HPC Registered Clinical Psychologist, a Clinical Neuropsychologist, a BABCP accredited Cognitive-Behavioural Psychotherapist, an EMDR Consultant and Supervisor and a Chartered Psychologist and Chartered Scientist. He was Vice Chair of the NATO Research and Technology Association Human Factors and Medicine Research Task Group on Stress and Psychological Support in Modern Military Operations and Chair of the Clinical Sub Group and he represented NATO Psychologists on the NATO COMEDS Military Mental Health Expert Panel. The 'Military Leaders Guide to Stress and Psychological Support in Modern Military Operations' (which he co-edited) has been adopted as a standard text across NATO. From 2006 to 2008, Professor Hughes was a member of the NATO Joint Medical Committee and Senior Civil Emergencies Planning Committee Working Group on Psychosocial Care following Disasters and Terrorist Incidents. Professor Hughes worked for the Ministry of Defense as a Consultant Clinical Psychologist from 1999 to 2011 where he had a particular interest in the psychological preparation of troops for military operations and in clinical interventions, especially early interventions, to minimize any psychological after-effects of combat and visited many operational theatres including Northern Ireland, Bosnia, Kosovo, Iraq and Afghanistan. He is currently the President of the British Psychological Society.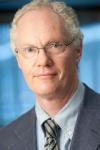 EDGAR JONES, PhD
Jones is professor of the history of medicine and psychiatry at the Institute of Psychiatry, Psychology and Neuroscience. He originally trained as an historian before completing a doctorate in clinical psychopathology at Guy's Hospital and training as a psychodynamic psychotherapist. He is programme leader for the MSc in War and Psychiatry and works in the field of military psychiatry exploring how both soldiers and civilians cope with the stress of war and enduring its effects on their mental state. He is the co-author of Shell Shock to PTSD, Military Psychiatry from 1900 to the Gulf, Hove: Psychology Press, Maudsley Monograph (2005). He is currently studying how service personnel manage the transition to civilian life and, for those veterans suffering from psychological disorders, what aspects of daily life facilitate or inhibit recovery. He is the acting Chairman and Honorary Treasurer of the mental health charity Careif.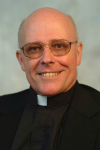 JOHN QUINN, S.J.
Fr. Quinn, S.J. is a former enlisted U.S. Marine, having served during the end of the Vietnam War. He worked for NSA/NSG doing counter-intelligence work. Fr. Quinn, joined the California Province of the Society of Jesus in 1976. He earned a B.A. in History from Loyola Marymount University and a B.A. double major in Philosophy and Communication from Loyola University, New Orleans, Masters Degree in Professional Photography from Brooks Institute of Photography, and an M.Div from the Jesuit School of Theology, Berkeley (JSTB). He worked as a staff photographer for Franciscan Communications, and served as Managing Editor for the National Jesuit News(paper) at the U.S. Jesuit Conference in Washington, D.C. at the U.S. Fr. Quinn brings more than twenty-five years of professional photography and videography experience to his work in the classroom. Before coming to Loyola High School, Los Angeles in 2008 to teach Digital Photography and Digital Video, Fr. Quinn was on Active Duty in the U.S. Army. He served as a combat Chaplain with the 4th Infantry Division in IRAQ in support of Operation Iraqi Freedom (OIF 05-07).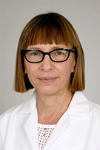 PAMELA SCHAFF, MD
Schaff  is the associate dean for curriculum and director of the program in medical humanities, arts, and ethics at Keck School of Medicine of USC. She graduated from Pomona College with a B.A. in English Literature, and received her M.D. from the Mount Sinai School of Medicine. She has practiced pediatrics since completing her residency at Children's Hospital of Los Angeles, and has taught in the Introduction to Clinical Medicine (ICM) program since 1986. She was Director of the ICM program from 1996 to 2007, and Assistant Dean for Curriculum from 2007 to 2012.  Dr. Schaff served as Undergraduate Medical Education (UGME) representative for the Western Group on Educational Affairs from 2009-2012, and as national UGME chair for the Group on Educational Affairs (GEA) of the Association of American Medical Colleges (AAMC) from 2012-2014.  Her current areas of investigation include professional identity formation, narrative medicine, and the role of the arts and humanities in medical education. Dr. Schaff was awarded the Excellence in Teaching Award in 1998, 2002, and 2005, KSOM's Master Teacher Award and the USC-Mellon Mentoring Award in 2008, and USC's Remarkable Woman Award in 2010. She is currently pursuing her Ph.D. in Literature and Creative Writing at USC.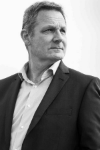 CARLO VAN DEN BERGE (Maj Psy)
Maj. Van den Berge is a military psychologist with the Belgium Defence, where he has coordinated the psychosocial support of soldiers within the framework of sustained operations abroad and crises resultant from traumatic events. He served in numerous command and staff positions in Airborne unit (3 Para, Staff Para Commando Brigade) and participated in several overseas deployments, mainly in Africa and the Balkans. He is the Mental Readiness Advisor, ACOS Operations & Training, Brussels, Belgium, a member of the North Atlantic Treaty Organization (NATO) Human Factors & Medicine Research & Technology, Task Group "Mental Health Training". As a psychologist in the private sector, he is a member of the Flemish Association of Clinical Psychologists (VVKP).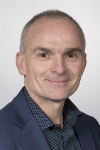 ERIC VERMETTEN, (COL) MD, PhD
Vermetten, MD, PhD (1961), is Head of Research at the Military Mental Health Service with the Dutch Ministry of Defense. He holds an endowed chair in Psychiatry at the Department Psychiatry at Leiden University Medical Center. He is also part of the Arq Psychotrauma Research Group in the Netherlands and holds an Adjunct Professorship at the Department Psychiatry of New York University Medical Center. He is trained in the Netherlands as well as in the US in psychiatry and neuroscience. He has a clinical as well as a research position with a focus on medical/biological as well as psychiatric aspects of psychotrauma in military as well as civilian populations. He has published over 160 papers, over 30 book chapters and edited several books. His research is in the field of stress, trauma, complex PTSD and neuroscience. He is interested in the history of War and has special focus on the psychobiological basis of PTSD and combining biological-based interventions in psychotraumatologie with novel technology. Professor Vermetten is an ad hoc reviewer for numerous journals and granting agencies. He has lectured on the topic of PTSD, resilience, military and veterans issues as well as novel approaches to therapy across the globe.
Please check back soon for papers and presentations from the Moral Injury Colloquium.