Speakers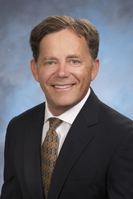 JOSH NEWMAN
Senator, 29th District, California State Senate
Chairman, Committee on Veterans Affairs
Elected to the California State Senate on November 8, 2016, Senator Josh Newman represents the 29th Senate District, which includes portions of Los Angeles, Orange and San Bernardino Counties. Senator Newman is a veteran who has served as an officer in the United States Army with active duty assignments in South Korea. In 2012, Newman founded ArmedForce2Workforce, a non-profit organization to assist young veterans in the Orange County and the greater Los Angeles areas to find rewarding, career-oriented employment.
Senator Newman's post-service experience has included work in local government, marketing and public relations, film and video production, and executive and consulting positions with a number of technology start-ups in the mobile and Internet media technology spheres. Senator Newman is an alumnus of Yale University. He lives in Fullerton with his wife Darcy and their daughter. He enjoys volunteering for the Special Olympics and Habitat for Humanity.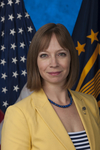 KAYLA WILLIAMS
Director, Center for Women Veterans
Department of Veterans Affairs
Kayla M. Williams is the Director of the Center for Women Veterans at the Department of Veterans Affairs. Prior to the VA, Ms. Williams spent eight years at the RAND Corporation and five years enlisted in the U.S. Army, including a deployment to Iraq with the 101st Airborne Division. Ms. Williams earned a BA in English Literature from Bowling Green State University and an MA in International Relations from American University. Ms. Williams is the author of Love My Rifle More Than You: Young and Female in the U.S. Army and Plenty of Time When We Get Home: Love and Recovery in the Aftermath of War.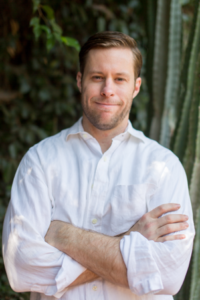 CHASE MILLSAP
Director, Impact Strategy
We Are The Mighty
Chase Millsap is a 10-year veteran of the U.S. Marine Corps and U.S. Army Special Forces. He served three combat tours with the 1st Marine Division in the Al Anbar Province of Iraq. He then served five years as a U.S. Army Green Beret leading counter-terrorism missions to Southwest Asia. Millsap is on the board of directors for No One Left Behind, a veteran-run non-profit dedicated to supporting America's wartime allies. He recently produced the short film "The Captain's Story" in collaboration with National Geographic to highlight the struggles faced by America's wartime allies. His written works have been published by the Columbia (SIPA) Journal of International Affairs, National Geographic and the Huffington Post. Millsap has appeared on CNN International and Buzzfeed. He received a bachelor's in history from the U.S. Naval Academy and Master of Public Policy from the University of Southern California. Millsap is a member of the Pacific Council on International Policy and is the Director of Impact Strategy at We are the Mighty, a media and production company for military and veteran community.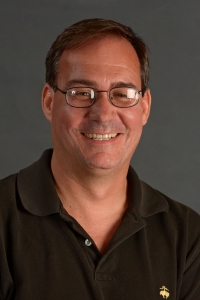 CARL CASTRO, PhD
Associate Professor, USC Suzanne Dworak-Peck School of Social Work
Director, Center for Innovation and Research on Veterans & Military Families
Colonel, U.S. Army (retired)
Carl Castro is an associate professor at the USC Suzanne Dworak-Peck School of Social Work, also serving as the director of the Center for Innovation and Research on Veterans & Military Families. Castro joined the faculty in 2013 after serving 33 years in the U.S. Army, where he obtained the rank of colonel. Castro began his military career as an infantryman in 1981. He served in a variety of research and leadership positions, including as director of the Military Operational Medicine Research Program, Headquarters, U.S. Army Medical Research and Materiel Command, Fort Detrick, Maryland. Castro has completed two tours in Iraq, as well as peacekeeping missions to Saudi Arabia, Bosnia and Kosovo.
He is currently chair of a NATO research group on military veteran transitions, a Fulbright Scholar and member of several Department of Defense research advisory panels focused on psychological health. He is the current editor of Military Behavioral Health, the flagship academic journal about the biopsychosocial health and well-being of service members, veterans and military families. Castro has authored more than 150 scientific articles and reports in numerous research areas. His current research efforts focus on assessing the effects of combat and operations tempo (OPTEMPO) on soldier, family and unit readiness, and evaluating the process of service members' transitions from military to civilian life.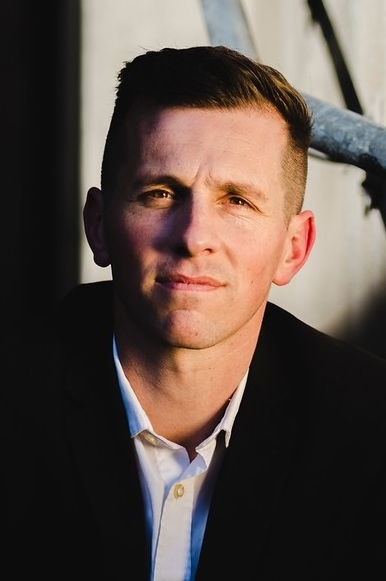 NATHAN GRAESER, MDiv, MSW
Community Program Administrator, Center for Innovation and Research on Veterans & Military Families
Chaplain, California Army National Guard
Nathan Graeser is a community program administrator for the Center for Innovation and Research on Veterans & Military Families at the USC Suzanne Dworak-Peck School of Social Work, where he directs the Los Angeles Veterans Collaborative — a collective-impact group that consists of more than 2,000 different service providers throughout Los Angeles County with mover 250 regularly attending monthly meetings. Graeser has served in the U.S. Army National Guard for nearly 17 years, including as a chaplain for combat arms battalion the last five years.
Graeser has educated hundreds of service providers on military culture and supporting transition out of the military, and developing better community policies as people return home from war. He obtained a Master of Divinity from Fuller Theological Seminary and then a Master of Social Work focusing on military populations at the University of Southern California. Graeser has been recognized for his innovative inclusion of ceremonies for transitioning veterans, as well as his creative and realistic approach to building capacity for communities and mental health providers treating veterans. He was recently recognized by the USC Center for Religion and Civic Culture and the Interreligious Council of Southern California as one of 50 leaders working in the intersection of faith and social change.
*Please check back. Additional speakers to be confirmed.