Upcoming Events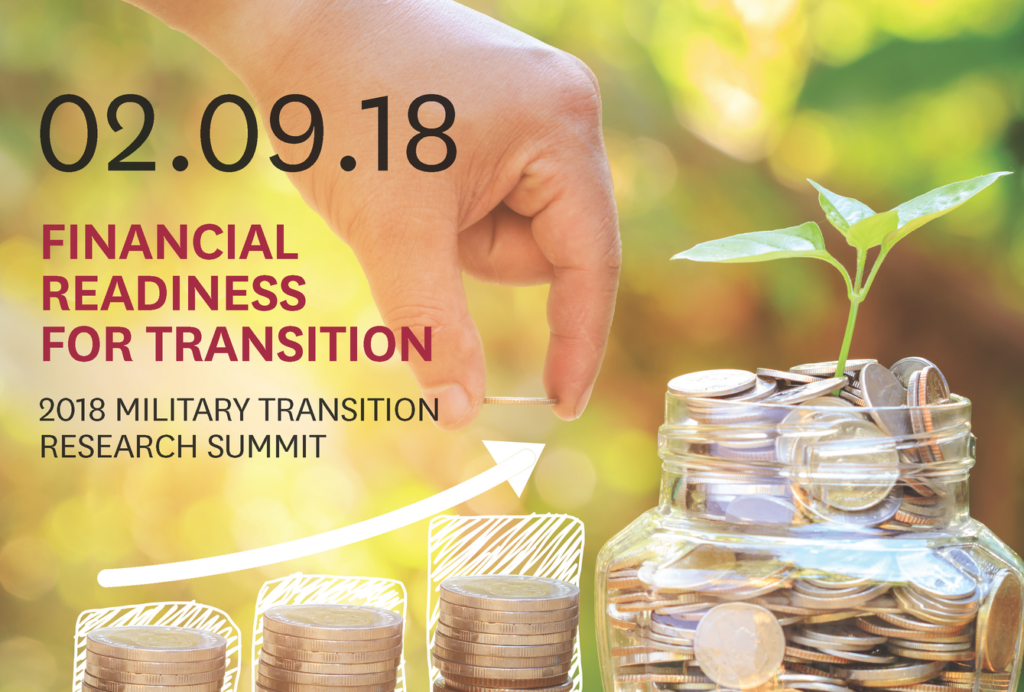 The 2018 Military Transition Research Summit will convene experts on financial readiness during military transition, exploring how we create financial stability and readiness in service members before they leave the military. Panel discussions will feature personal transition experiences from veterans and expert perspectives on the financial challenges facing service members and veterans.
This is the fourth research summit hosted by the USC Center for Innovation and Research on Veterans & Military Families, which strives to advance the health and well-being of our nation's service members, veterans and their families through innovations in research, education and community engagement.
WHEN
Friday, Feb. 9, 2018
9 a.m. – 12 p.m.
WHERE
USC Radisson
Ballroom
3540 S. Figueroa St.
Los Angeles, CA 90007

Past Events