Friday, February 13, 2015 | 8 a.m. – 3:45 p.m.
Radisson Hotel Los Angeles
3540 S. Figueroa St., Los Angeles, CA 90007
This one-day conference aims to raise awareness of the sexual intimacy problems experienced by military populations and to provide basic tools to help providers address these issues. Open to practitioners, researchers, students and others interested in working with military population. (CEUs available for LCSWs and LMFTs)
Registration for this conference is at capacity.
NEW: Download Agenda
For more information, email
TOPICS INCLUDE
Military Relationships
Military Sexual Trauma among males
Genital Injuries
Sexual Functioning
Medication Use
Introduction to teaching toolkit, with newly released video vignettes
KEY SPEAKERS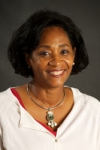 KIMBERLY FINNEY, PsyD, ABPP is a board certified clinical psychologist and clinical associate professor at the USC School of Social Work. A retired U.S. Air Force officer, Finney's final assignment was flight commander of the mental health clinic at Los Angeles Air Force Base, where she was responsible for the delivery of mental health services, family advocacy and substance abuse services to the 8,300 beneficiaries served by the clinic. In 2004, she received a fellowship in psychopharmacology and later a post-doctoral master's degree in psychopharmacology. She was one of only four Air Force psychologists and one of approximately 150 psychologists nationwide who were credentialed to prescribe medications.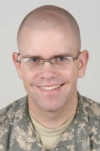 CAPT. TIM HOYT,PhD was commissioned as an Officer in the Medical Service Corps of the United States Army in 2007, and left active duty in 2014 to become a civilian supervisor and faculty member at Madigan Army Medical Center. He is currently the Director of the Intensive Outpatient Program at Madigan Army Medical Center. As an Army Psychologist, he has authored numerous empirical publications on military sexual trauma and posttraumatic stress disorder, and was a site investigator for the first clinical trial of exposure-based therapy ever conducted in the deployed environment. He is a recipient of the Bronze Star for his service in Afghanistan, as well as the Peter J.N. Linnerooth National Service Award and the Benjamin Franklin Haught Memorial research award.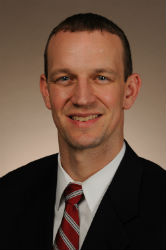 MAJ. STEVEN HUDAK, MD is a staff urologist at the San Antonio Military Medical Center and the San Antonio Uniformed Services Health Education Consortium. Major Hudak also has academic appointments at the Uniformed Services University of the Health Sciences F. Edward Herbert School of Medicine and the University of Texas Health Sciences Center San Antonio. His clinical training, current research interests, and ongoing clinical practice are focused on urologic trauma, prosthetics, and reconstructive genitourinary surgery. He serves on multiple organizations within the American Urological Association to further the advocacy, research, and training for GU trauma, including the AUA Urotrauma Clinical Guidelines Panel, the AUA Urotrauma Legislative Task Force, and the AUA Core Curriculum GU Trauma team. He received his MD from the University of Iowa Carver College of Medicine in Iowa City, Iowa.

SARAH NUNNINK, PhD received her PhD in clinical psychology from the University of Nevada, Las Vegas in 2006, where she conducted research in a human sexuality lab under the mentorship of Dr. Marta Meana. She was hired as a staff psychologist at the VA San Diego in 2008 and is clinical faculty with University of California, San Diego, Department of Psychiatry School of Medicine. Her clinical work has focused on the areas of military sexual trauma (MST), sexual health, reproductive medicine, couples therapy, and interpersonal trauma. She additionally has clinical and research interests in the areas of attachment theory, emotion focused couples therapy, LGBT mental health, intimacy, and relationships. She has published peer-reviewed articles on topics including emotional numbing/PTSD and sexual health, and has most widely published in sexuality journals with both civilian and military populations.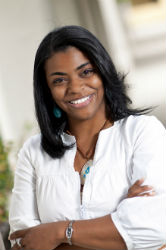 DENITA OYEKA served in the US Army for 17 years until she was wounded in combat. During her multiple tours for Operation Iraqi Freedom and Operation Enduring Freedom, she served as a Weapons of Mass Destruction Intelligence Team Lead for Base Defense Operations in Mosul, with the Biological Detection and Identification Systems under the Big Red One Infantry Division. She has a master's in criminal justice and weapons of mass destruction and recently completed her doctorate in public policy: organizational management and leadership that focuses on transitioning veterans. Her recovery has been extensive and she is here to give you a first-hand look at her invisible combat wounds. Oyeka currently works for the Department of Justice.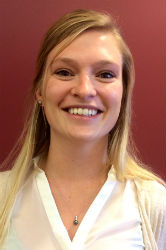 ASHLEY SCHUYLER, MPH is a project specialist at the USC School of Social Work's Center for Innovation and Research on Veterans & Military Families (CIR), where she has worked on a number of different research projects, including an assessment of sexual functioning following physical and psychological injury among veterans, as well as a study exploring ways of providing training support for clinicians administering evidence-based treatment for PTSD. Prior to CIR, she served as a research and project assistant for several HIV/AIDS and social science research centers. Schuyler received her Master of Public Health from Columbia University, with a focus on population and family health and a specific concentration on sexual and reproductive health.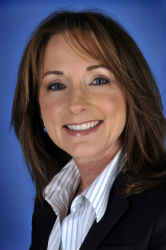 JO SORNBORGER, PsyD is the Director of the Operation Mend-FOCUS Psychological Health Program. As the Family Care Manager for UCLA Operation Mend, Dr. Sornborger provides family-centered psychological health care and resilience training to Wounded Warriors and their families. She served as Project Director for the Nathanson Family Resilience Center UCLA Welcome Back Veterans research project that is studying the effectiveness of innovative interventions that promote resilience and help mitigate the negative psychological health effects of deployment for Veterans and their families. Dr. Sornborger has expertise in the development and adaptation of classroom and technology-based trauma-focused curricula and training programs. Dr. Sornborger is a licensed Clinical Psychologist and has published her clinical research in a variety of academic and professional journals.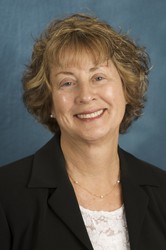 DONI WHITSETT, PhD is a licensed clinical social worker and has been teaching at the USC School of Social Work for 20 years; she was previously at UCLA for six years. She has taught first-year foundation courses in both practice and behavior and second-year courses in the Mental Health concentration. As an AASECT-certified sex therapist, she has taught a human sexuality elective, as well as the courses required for state licensure for various agencies, including the Department of Mental Health and LAUSD. Since 1980 Whitsett also has had a private practice treating individuals, couples and families. Her specialties include neurobiology, human sexuality, personality disorders, trauma and post-traumatic stress disorder with expertise in cult-related issues.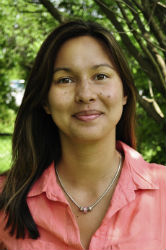 SHERRIE L. WILCOX, PhD joined the USC School of Social Work faculty in 2012 after serving as a research consultant at the USC Center for Innovation and Research on Veterans and Military Families. She has been involved in military research for more than seven years and is an active certified health education specialist. Currently, Wilcox is principal investigator on a study funded by the California Community Foundation that examines sexual functioning after experiencing physical and/or psychological injuries from combat. She is also leading a randomized trial funded by the Department of Defense that evaluates the effectiveness of online courses to improve knowledge, confidence and skills in behavioral health providers working with military populations.
Hosted by the USC Center for Innovation and Research on Veterans & Military Families and funded by the Iraq Afghanistan Deployment Impact Fund of the California Community Foundation. Learn more about CIR's research on sexual functioning.