by Maya Meinert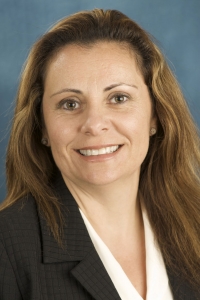 Eugenia Weiss, clinical assistant professor at the USC School of Social Work, has received the International Award for Excellence in the area of health and wellness from the International Journal of Health, Wellness and Society for the paper "The Influence of Military Culture and Veteran Worldviews on Mental Health Treatment: Practice Implications for Combat Veteran Help-Seeking and Wellness."
Weiss' article, which was co-authored by Jose Coll of Saint Leo University, was selected for the award from the 10 highest-ranked papers that emerged from the referee process.
"Through the recognition of this article, we were very pleased that U.S. military service members, veterans and their families are finally receiving the attention that they deserve for their many sacrifices," Weiss said.
The paper addresses the influence of military cultural values – including subordination of individual needs over the needs of the collective, devotion to duty, emotional restraint, and the importance of adhering to chain of command – on veterans' and servicemembers' worldview and how that interacts with their perceptions of trauma and affects their help-seeking behaviors. Mental health workers need to consider how this "warrior mentality" causes military personnel to under report mental health symptoms, reluctantly seek treatment and prematurely drop out of such services, the authors wrote.
"This award demonstrates a global openness to embrace service members and their families beyond political perspectives and on a human level, with the understanding that battle can alter personal worldviews," Weiss said. "This denotes a universal application, as we are all forever impacted by the reverberations of war, whether here or abroad."
Weiss will receive the award in March 2012 at the International Conference on Health, Wellness and Society in Chicago.