by Maya Meinert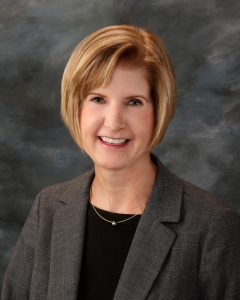 The Hutto Patterson Charitable Foundation has endowed a scholarship at the USC School of Social Work for students pursuing careers to help families cope with the stresses of military life.
The $50,000 gift established the Catherine Hutto Gordon and Eileen Clare Hutto Scholarship for Military Social Work, which will aid students studying this growing field of the social work profession. Many military social work students at the School of Social Work are veterans themselves who are keenly aware of how issues such as deployment and frequent relocations affect military families.
Gordon said that the foundation made the gift out of concern for children and families affected by a parent being deployed, who faces constant danger in far away places. These children may keep their anxieties bottled up, which, in turn, could affect many aspects of their lives.
"When this happens, kids are not able to fully attend to their school work and are not able to enjoy their friendships – and that's where a caring social worker can help ease their fears," Gordon said. "The role of a social worker, who is trained to work with kids in this situation, is so necessary to these families, and my foundation wants very much to help provide for this need."
The school offers military social work and veteran services as an area of study, the first such specialization housed at a major research university. Students learn how to provide a full range of human services to military personnel, veterans and their families, helping them manage prolonged deployments and transitioning back into civilian life, especially with the prevalence of mental health disorders among veterans. Coursework culminates in a hands-on internship at a military hospital, VA hospital, vet center or a military base school.
Students also have access to the school's Center for Innovation and Research on Veterans and Military Families, which works to inform and develop best practices in the field of behavioral health that help veterans and their families overcome the effects of combat service and other challenges to successful reintegration into their communities. The center does this by educating the next generation of military social workers trained in advanced behavioral healthcare and evidence-based clinical practice.
"We are so grateful for this significant gift that makes possible the training of outstanding social workers dedicated to assistance of military families," said Marilyn Flynn, dean of the School of Social Work. "This meets a tremendous need as we are winding down the wars in Iraq and Afghanistan, and demonstrates the critical role that foundations play in advancing the welfare of our society."