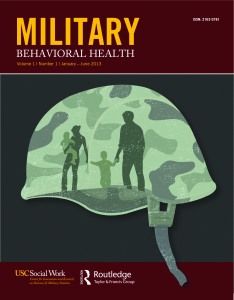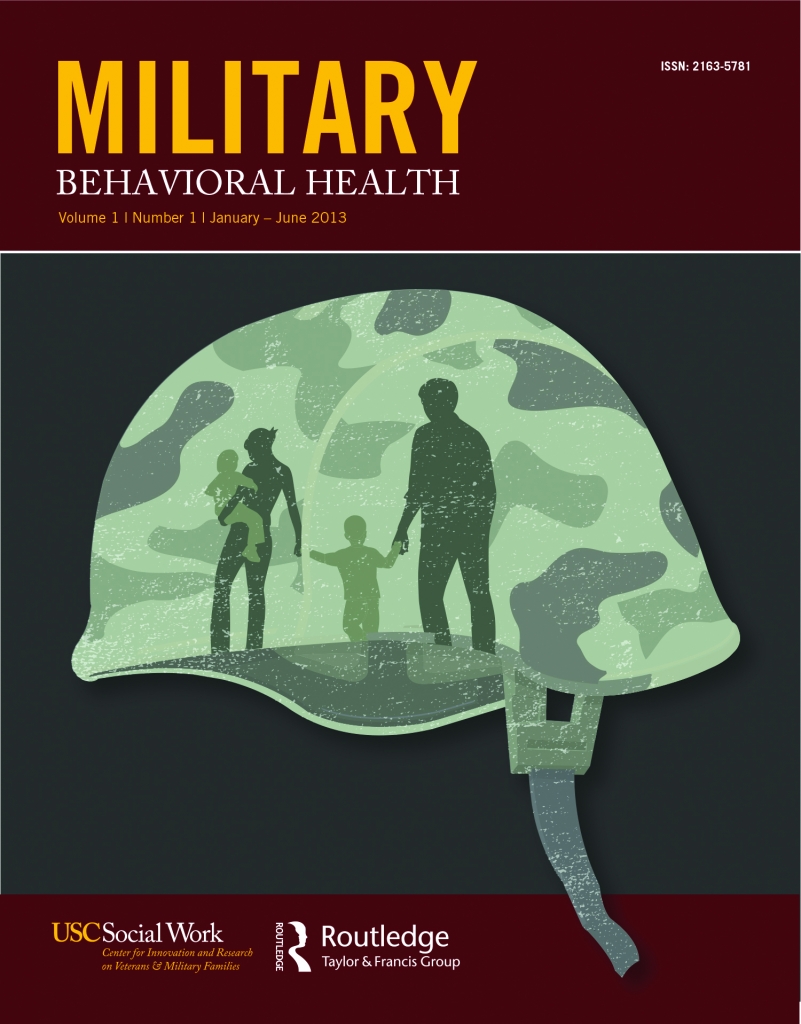 by Maya Meinert
The USC School of Social Work has released the inaugural issue of Military Behavioral Health: An International Journal of Research and Community Study, the first academic journal dedicated to the biopsychosocial health and well-being of servicemembers, veterans and families impacted by military service.
The bi-annual journal, which is housed at the school's USC Center for Innovation and Research on Veterans and Military Families (CIR) and published by Routledge and the Taylor & Francis Group, addresses resiliency and transition challenges among military personnel and their families through peer-reviewed behavioral health research.
"We recognize that this was something that's lacking in the field – a journal that represents a complete focus on the behavioral health of veterans and active servicemembers that's international, so we can get a look at different ideas," said USC Visiting Professor and Senior Editor Jeffery Wilkins, who holds the Lincy/Heyward-Moynihan Endowed Chair in Addiction Medicine at Cedars-Sinai Medical Center. "It's not who's right or wrong, but what we can learn from each other."
The inaugural issue features articles by international leaders in the field of military behavioral health, including "Exploring the Impact of Deployment to Iraq on Relationships" by Nicola Fear of the Institute of Psychiatry at King's College London. Other topics include third-location decompression programs, virtual reality as a therapy tool and systemic approaches to thinking about military families.
"The journal aligns perfectly with our mission to inform and develop best practices in the field of behavioral health that help veterans and their families overcome the effects of combat service and other challenges to successful reintegration," said Anthony Hassan, director of the Center on Innovation and Research on Veterans and Military Families. "We're pleased to be a part of an initiative that enables international civilian and multidisciplinary professional communities to share their scholarly contributions with others who have the same end goals."
This article also appeared on the USC School of Social Work news site.