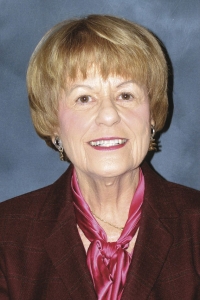 The gift was awarded to the Center for Innovation and Research on Veterans & Military Families, which hosted a colloquium Tuesday where Carter addressed more than 100 people on his personal struggles with post-traumatic stress.
"I thought he gave one of the most moving presentations," Ell said. "He didn't have any notes. He was doing it from the heart."
Ell has seen up-close through her research and family connections how post-traumatic stress can be a lifelong struggle. Despite major advances, there remains much to learn about PTSD.
Ell, the Ernest P. Larson Professor of Health, Ethnicity, and Poverty, has conducted research on major depression and general psychological distress.
"My whole career has been focused on underserved populations, and at this point it includes the military," she said.