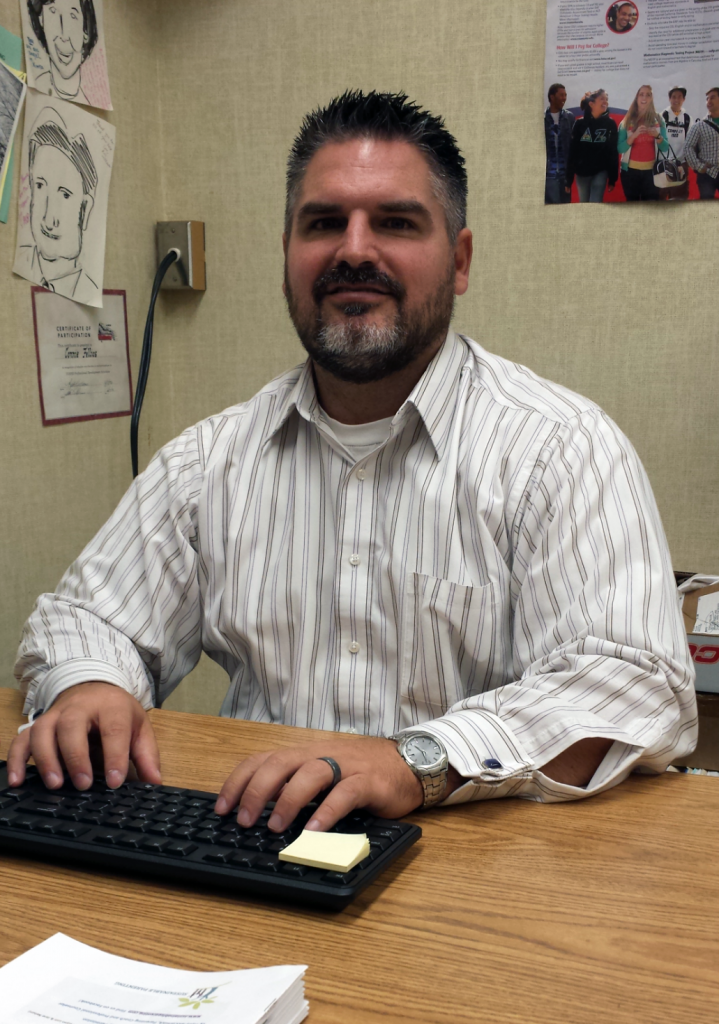 The Gary Sinise Foundation provides scholarships to promising student veterans pursuing a USC Master of Social Work. One of this year's recipients is U.S. Army veteran Brian Kane, who was medically discharged after breaking his back. The transition home wasn't the smoothest, but now Kane, who attends the San Diego Academic Center and does his field internship with the Building Capacity in Military-Connected Schools project at Fallbrook High School, has found a new passion.
"I want to give back what it took me a long time to gain. … I want to help military children and their families. When I have that job, then my mission is complete."
Brian Kane's Story
Every generation in my family had served in the military. When it came to my generation, I was the only one. I joined because I knew what it had meant to my other family members that had served. After you serve your time, no one can take away that you just did one of the most selfless, and thankless acts that anyone can do. The ones that do not serve do not understand how your life will change forever after you put on that uniform. You become a different person. You are now a part of a brotherhood and sisterhood that will live beyond your lifetime.
I joined the Army because I felt it was the best for me. I lived around Navy and Marine bases, but thought the Army would be a better fit. I made the correct choice because I enjoyed every minute of the Army. The thing I miss the most is the camaraderie, there is nothing like it in the civilian world. When you eat, sleep, live your entire life with a group of men, you become close. I was medically discharged in 1999, and I still talk to five or six Army friends once a month. They have become family.
I was honorably discharged when I broke my back carrying an artillery round and fell. That day changed my life forever. I had just reenlisted for my second term, and was told that I could not complete the mission any more. That cut deep. I went from a solider to nothing in one step. It hurt; I could not control my emotions. Being discharged like I was cost me my first marriage. I was inconsolable. My life was ruined as I thought.
One divorce, one drinking problem, one life problem, led me down the wrong path. It took six years of hell and a great woman to pull my head out of my you-know-what. I found a wonderful woman and she set me straight. We have two wonderful children, plus my daughter from my fist marriage. Without her, I do not know where I would be today.
This is the reason I choose the Master of Social Work program. I want to give back what it took me a long time to gain. I do not want to see another family destroyed by grief. If there was someone who would have set me aside when I was discharged, it might have saved me a lot of heartache. Not that I would change my life for one minute, but I would have liked it to go a little smoother than it did. This is the main reason I am working with families and children, and the DoDEA (Department of Defense Education Activity) program. I want to help as many families as I can.
My career goal would be to work at a DoD school somewhere in the world; I would like to become a school social worker. I have interned at a school for two years now, and found that it is my passion. I want to help military children and their families.
When I have that job, then my mission will be complete.

About the Gary Sinise Scholarship
In 2011, the USC School of Social Work honored Gary Sinise for his humanitarian efforts on behalf of the U.S. military and his continued work helping veterans. That same year, the Gary Sinise Scholarship was established for promising Master of Social Work students who have served in the military, have been wounded in service, are children or family members of a fallen soldier or come from an active military family. This year's recipients are Kane and Lia Andrews, a U.S. Navy veteran and MSW '14 candidate out of the San Diego Academic Center.